Palazzo di P
Luxury Villa Ζάκυνθος
Awarded by Tripadvisor in
Top 10 Rentals — High End
Έχουμε βάλει την καρδιά και την ψυχή μας στη δημιουργία του ιδανικού εξοχικού σπιτιού.
Στόχος μας είναι να προσφέρουμε στους επισκέπτες μια ζεστή και συναρπαστική διαμονή σε μια βίλα όπως κανένας άλλος.
Η βίλα μας έχει βραβευθεί δυο συνεχόμενες χρονιές ως:
5η σε όλο τον κόσμο για το 2017
6η σε όλο τον κόσμο για το 2018
στην κατηγορία High End Villa από το Tripadvisor.
Υποσχόμαστε να συνεχίσουμε τις προσπάθειές μας για να γίνουμε ακόμα καλύτεροι και να προσφέρουμε στους επισκέπτες μας διακοπές που θα παραμείνουν στην καρδιά τους για πάντα…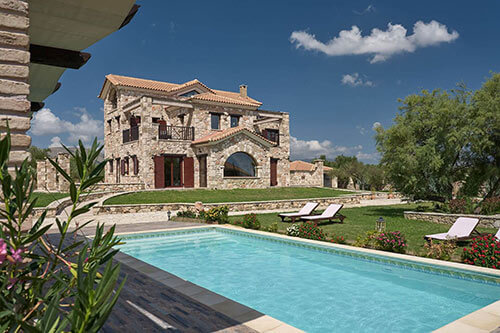 Το προσωπικό σας,
σύγχρονο

παλάτι

Η βίλα Palazzo Di P διαθέτει μοναδικό ύφος και βρίσκεται σε ιδιωτική έκταση 3000τ.μ., στο γραφικό χωριό Ρομίρι. Περιβάλλεται από ελαιόδεντρα, πεύκα και αμπέλια. Σας προσκαλούμε να χαλαρώσετε σε ένα πέτρινο παλάτι με αψίδες, ψηλά ταβάνια, μάρμαρο και συνδυασμό από έπιπλα εποχής αλλά και σύγχρονης αισθητικής. Στις παροχές που διατίθενται περιλαμβάνονται πισίνα, ψησταριά, έπιπλα κήπου, ασύρματη πρόσβαση στο διαδίκτυο (WiFi) και ιδιωτικός χώρος στάθμευσης. Αν αναζητάτε διακοπές ξεκούρασης όπου θα αισθανθείτε σαν βασιλιάς, η βίλα Palazzo di P σίγουρα θα ξεπεράσει τις προσδοκίες σας!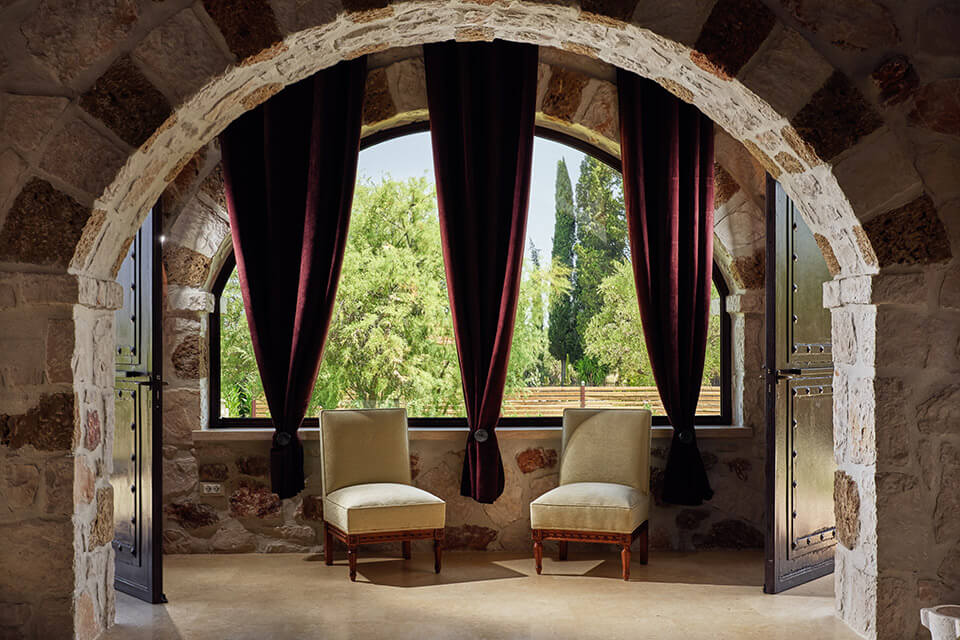 Ανακαλύψτε το εσωτερικό
Περιηγηθείτε στη βίλα χρησιμοποιόντας το ποντίκι & τα πλήκτρα για να κινηθείτε μέσα στους χώρους.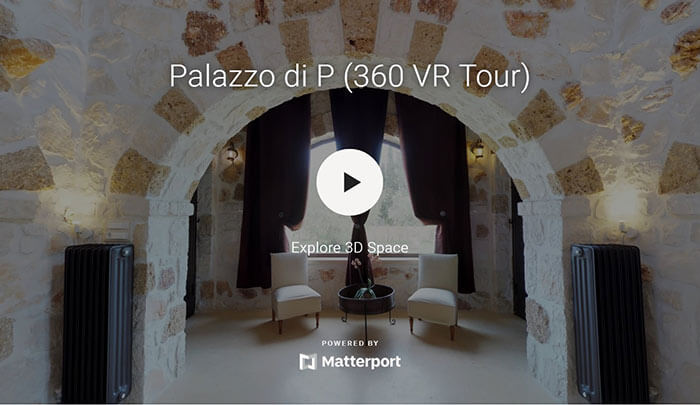 Προβολη
Κριτικές
"Wonderful luxury"
September 2020
Once again, I was able to spend almost two weeks with my family and friends on the charming island of Zakynthos in this beautiful villa. We were again impressed by the kindness of our hosts. The villa meets all the needs of a traveler. And Zakynthos is simply magical. I hope we can enjoy the kindness and hospitality of our hosts again soon.
"Stunning villa and wonderful hosts!"
August 2020
This is my first online review ever too!Just home from a very happy stay In this stunning villa. Nikos and his mother, Maria, were so welcoming and accommodating. They recommended places to visits and restaurants to dine at ensuring that everywhere we went we were extremely well looked after, which was kind and thoughtful of them...
"Absolutely amazing stay, and superb hosts"
August 2020
So I don't write reviews.Not really.It takes something really special to impress me enough to take to the keyboard but that's exactly what Palazzo Di P, Nikos and Maria are; really special.From the minute we arrived, to the moment we left, no matter what we needed either at home or out and about around Zakynthos, Nikos and Maria made sure we were superbly looked after...
"Luxury with warmest hospitality"
August 2020
We are returning guests of Palazzo Di P and as usual we had the most pleasant time on the island someone may have. The villa is a place where you can find everything a person may dream of when on holiday: welcome drinks and fruit, lovely, warm-hearted host family who are always at your disposal whatever your request or question is and who surprise you with excellent traditional Greek dinner...
"A truly fabulous vacation"
August 2020
In a wonderful setting, an even more wonderful owner and mom welcomed us this year as well and helped make our vacation full of relaxation and experiences. The house is fabulous and equipped with absolutely everything, the garden also. Here you can really connect with your family and friends. The house and garden are beautifully cleaned every day...
"Simply amasing"
November 2019
Palazzo is a real Palazzo, just stunning! Hosts are simply the greatest hosts i have ever met!5 stars service, cant recommend enough! They do a really great job and we really enjoyed our holidays. Fully recommended.