Palazzo di P
Private Villa in Zakynthos, Zante Greece
Awarded by Tripadvisor in
Top 10 Rentals — High End
We have put our heart and soul into creating the ideal holiday home.
Our goal is to offer guests a warm and exciting stay in a villa like no other.
It gives us great joy to be awarded for two years in a row for our excellent work by receiving:
5th place in the world for 2017
6th place in the world for 2018
in the category of High End Villa by the world famous Tripadvisor website.
We promise to continue our efforts in order to become even better and keep offering our guests a holiday that will stay in their hearts forever…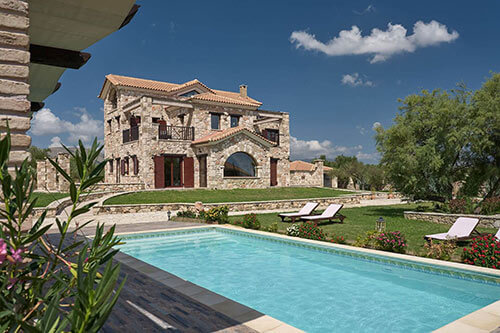 Your personal,
modern

day villa in Zante

Palazzo Di P is a unique styled villa situated on a private property measuring 3000 square meters, in the quiet village of Romiri in Zante. It is surrounded by olive trees, pine trees and vineyards. We invite you to relax in a stone palace with arches, high ceilings, marble and a combination of period and contemporary furniture. Facilities include a swimming pool, bbq, outdoor seating area, WiFi internet access and private parking. If you are looking for a laid back holiday where you will feel like a king, Palazzo di P Villa Zakynthos will definitely overcome your expectations!