Palazzo di P
Luxury Villa in Zakynthos Greece
Awarded by Tripadvisor in
Top 10 Rentals — High End
We have put our heart and soul into creating the ideal holiday home.
Our goal is to offer guests a warm and exciting stay in a villa like no other.
It gives us great joy to be awarded for two years in a row for our excellent work by receiving:
5th place in the world for 2017
6th place in the world for 2018
in the category of High End Villa by the world famous Tripadvisor website.
We promise to continue our efforts in order to become even better and keep offering our guests a holiday that will stay in their hearts forever…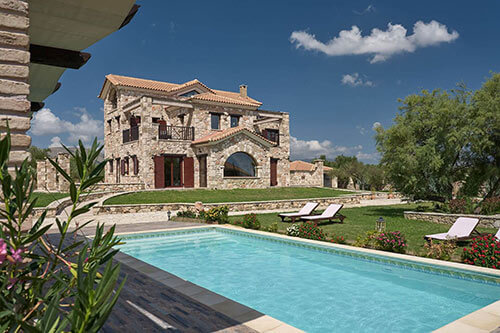 Your personal,
modern

day palace

Palazzo Di P is a unique styled villa situated on a private property measuring 3000 square meters, in the quiet village of Romiri. It is surrounded by olive trees, pine trees and vineyards. We invite you to relax in a stone palace with arches, high ceilings, marble and a combination of period and contemporary furniture. Facilities include a swimming pool, bbq, outdoor seating area, WiFi internet access and private parking. If you are looking for a laid back holiday where you will feel like a king, Palazzo di P will definitely overcome your expectations!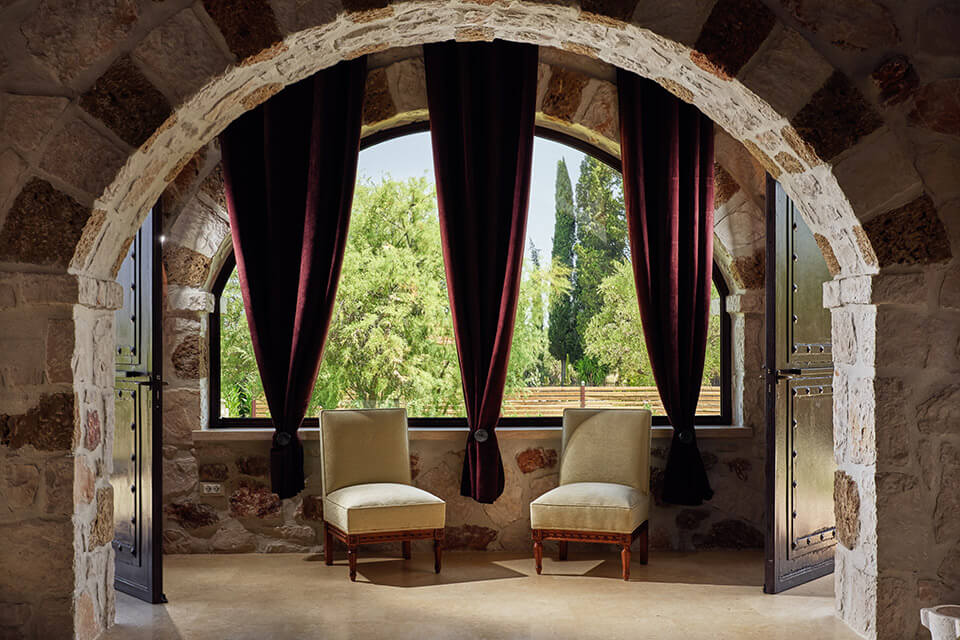 Experience the inside view
Take a look at the villa using your mouse & keyboard to move around the interior spaces.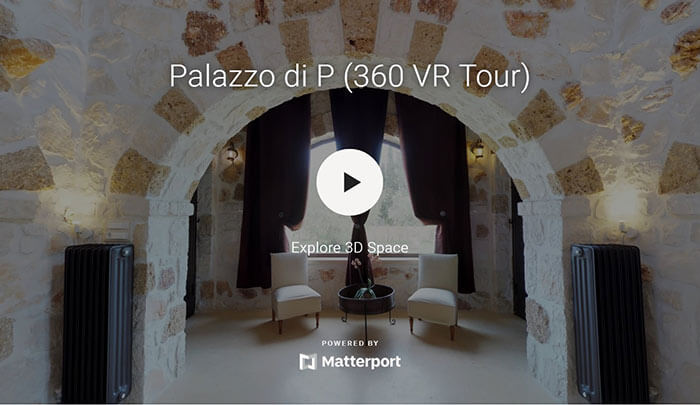 View full screen
What our guests say about us
"Wonderful luxury"
September 2020
Once again, I was able to spend almost two weeks with my family and friends on the charming island of Zakynthos in this beautiful villa. We were again impressed by the kindness of our hosts. The villa meets all the needs of a traveler. And Zakynthos is simply magical. I hope we can enjoy the kindness and hospitality of our hosts again soon.
"Stunning villa and wonderful hosts!"
August 2020
This is my first online review ever too!Just home from a very happy stay In this stunning villa. Nikos and his mother, Maria, were so welcoming and accommodating. They recommended places to visits and restaurants to dine at ensuring that everywhere we went we were extremely well looked after, which was kind and thoughtful of them...
"Absolutely amazing stay, and superb hosts"
August 2020
So I don't write reviews.Not really.It takes something really special to impress me enough to take to the keyboard but that's exactly what Palazzo Di P, Nikos and Maria are; really special.From the minute we arrived, to the moment we left, no matter what we needed either at home or out and about around Zakynthos, Nikos and Maria made sure we were superbly looked after...
"Luxury with warmest hospitality"
August 2020
We are returning guests of Palazzo Di P and as usual we had the most pleasant time on the island someone may have. The villa is a place where you can find everything a person may dream of when on holiday: welcome drinks and fruit, lovely, warm-hearted host family who are always at your disposal whatever your request or question is and who surprise you with excellent traditional Greek dinner...
"A truly fabulous vacation"
August 2020
In a wonderful setting, an even more wonderful owner and mom welcomed us this year as well and helped make our vacation full of relaxation and experiences. The house is fabulous and equipped with absolutely everything, the garden also. Here you can really connect with your family and friends. The house and garden are beautifully cleaned every day...
"Simply amasing"
November 2019
Palazzo is a real Palazzo, just stunning! Hosts are simply the greatest hosts i have ever met!5 stars service, cant recommend enough! They do a really great job and we really enjoyed our holidays. Fully recommended.