Night Life
Palazzo di P Luxury Villa Zakynthos Greece
Night life in Zakynthos is vibrant and comprehensive. Travelers benefit from the options that the island's club scene features.
Either for a cocktail on the seaside, chill out, or even dance until late, the Island has numerous options mainly featured at the south part of the island.
We have selected some only of the options which are mainly picked by our travelers!

Fuego Del Mar (navigate on map)
In a walking distance from the port of Zante, from sunset until dawn, Fuego del Mar offers unforgettable summer memories accompanied by refreshing cocktails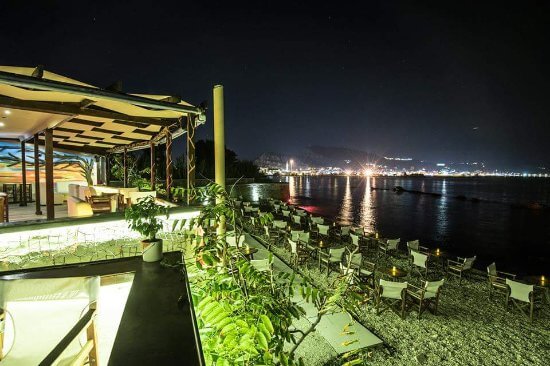 Porto Fino Bar (navigate on map)
Portofino cocktail bar is a famous pub in Zakynthos Island. A unique location, only few minutes' drive from Zakynthos town. Enjoy your cocktail with the view on Ionian Sea, the lights of the town and the lights of the west coast of Greece. Portofino has a variety of drink labels and the quality is among the best you will find on the island.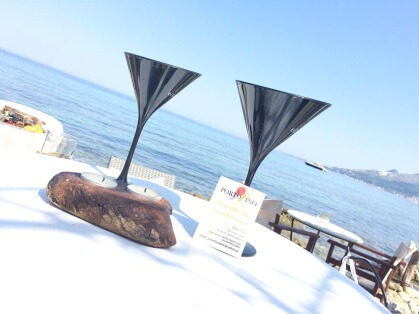 Movida Bar Restaurant (navigate on map)
Movida is a unique bar restaurant situated in one of the most indulging locations in Zakynthos Island, overlooking the town of Zante from Bochali hill. The majestic views of the Ionian Sea touched by the moonlight combined with the inspired cuisine, the fresh cocktails and the magical tunes make Movida Sky Bar Restaurant the perfect place for your evening or night out in Zakynthos. Open daily from 19:00 till early morning hours, and from 10:00 on Sundays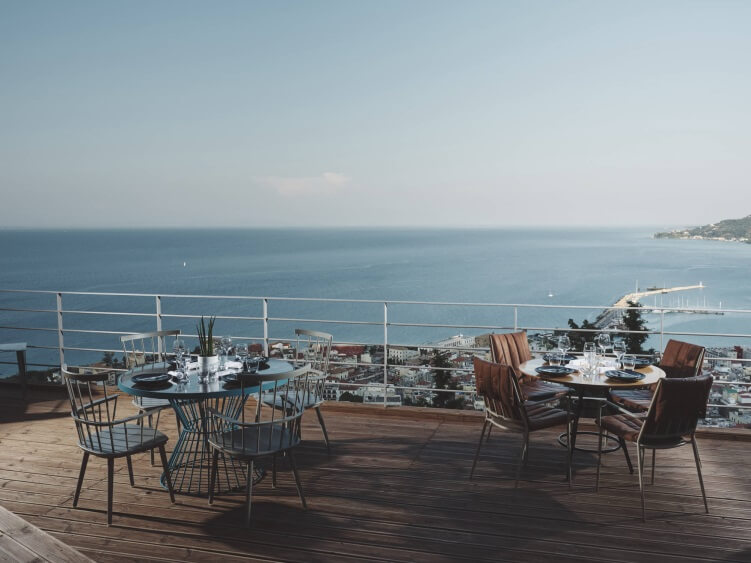 Cava Mezzo (navigate on map)
Cava Mezzo is a unique wine bar in the town of Zakynthos where you can find more than 100 labels of wines from all over Greece. In addition, the bar is offering an extensive range of gourmet tastes to accompany your wine.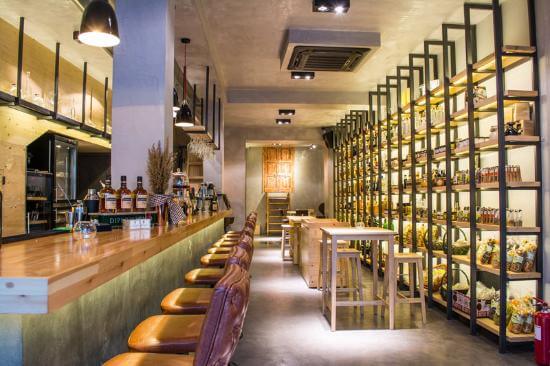 Island Club (navigate on map)
Island is one of the most popular night-spots in Zakynthos. Enjoy your cocktail or a beer at the outside patio while the night starts warming up, the dance-floor gets crowded, livened up by international tunes that will entertain you till 4am.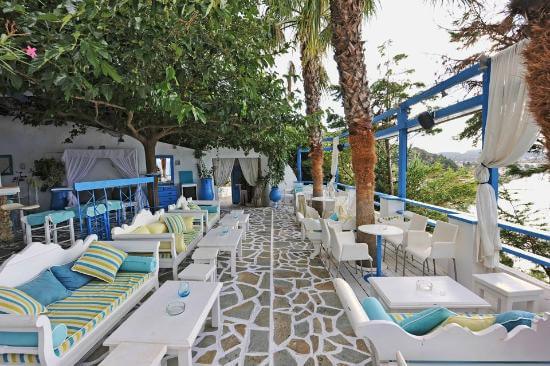 Base Roof Bar (navigate on map)
Base Cafe & Roof Cocktail Bar are located in the center of Zakynthos town and they are the best options for relaxing with your daylight coffee or enjoy your drink at night at the hottest spots in town.
Base Café, is a breakfast spot in the morning where you can enjoy a snack or a hot or cold coffee from a variety of flavors, drinks and cocktails all day long while at night turns into life to become a popular roof bar from where you can enjoy the view of the town's historical center while sipping a fruity cocktail.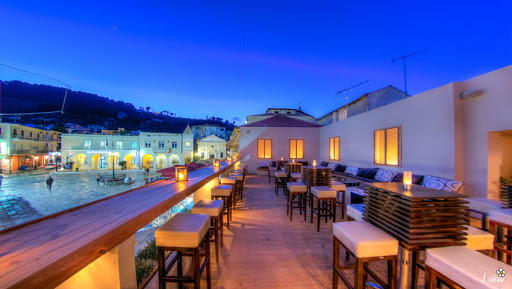 www.basecafe.gr